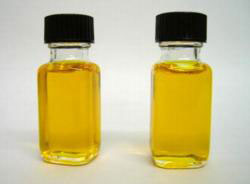 Crude Oil & Pretreated Oil for Biodiesel Feedstock
Biodiesel is quickly becoming one of the most popular alternative fuels to replace or supplement petroleum-based diesel. It offers a way to be environmentally friendly, and at the same time uses existing infrastructure for distribution virtually anywhere that diesel is sold. Biodiesel is often used as a blend with diesel, but can also be used in its pure form.
Crown's experience in biodiesel dates back to the mid-1990s, when it supplied plant equipment for producing methyl ester for detergent use. Now, with the increased demand for biodiesel, the same process can be used for making an ester that meets or exceeds ASTM or EN biodiesel specifications.
Crown's biodiesel pretreatment plants are designed for continuous operation for maximum efficiency and safety. The process is similar to a typical oil refining plant done for edible use, but without some of the extras that are needed for an edible product. A typical neutralized and bleached feedstock will be suitable for use without the need for additional pretreatment.
Crown also offers a complete line of glycerine recovery equipment capable of producing 99.7% USP glycerine. With its acquisition of Wurster & Sanger, Crown has provided oleochemical processing technology since the 1920s including distillation, splitting, fractionation, methyl ester processing, and glycerine production. Adding these to Crown's oilseed and oil processing technologies (extraction, neutralization, bleaching, deodorizing and other upstream processes) creates a truly integrated offering for oilseed processors that are looking to branch out into the oleochemical market.
For turnkey needs that include everything from assistance in site selection to civil works, construction oversight, erection of equipment, laboratory procedures, safety training, and other related work, please contact our friends at Renewable Energy Group.