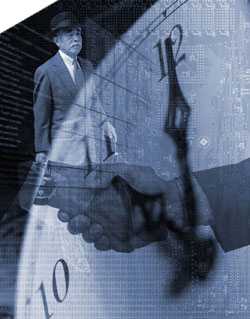 1878: Crown began its history of excellence as a black smith shop on the banks of the Mississippi River in St. Anthony, Minnesota.
1948: First Crown Solvent extraction plant was built to extract oil from soybeans. 263 extractors have been supplied worldwide for capacities up to 6,000 TPD
1975: Crown sold first DTDC, and 26 since. The DTDC is an example of Crown's superior engineering capabilities.
1982: First Crown-Schumacher DTDC put into service and, since then, 137 more have been sold worldwide. The CS/DTDC radically reduced energy consumption and increased solvent recovery.
1988: Wurster & Sanger organization was acquired and merged into Crown Iron Works. Founded in 1921, W&S had built over 300 plants worldwide covering edible oils and oleochemicals technology. Crown Edible Oils and Oleochemicals offer a wide range of services such as complete processing plants, including construction management.
1991: Crown's new Hot Dehulling System became commercially available, with over 70 sold since. Europa Crown Ltd. Joined the Crown Family as our UK based Joint Venture. ECL has already tripled its workforce to accommodate the increasing demand for its Construction and Engineering expertise. Crown began manufacturing equipment in Malaysia in cooperation with Pisces Engineering, beginning with the project for Malayan Flour Mills.
1995: Crown Iron Works office opened in San Pedro Sula, Honduras, expanding Crown's ability to service our customers in Central America. Moscow office opened to give quicker response to potential business in this vast market (Russian federation and New States making up the C.I.S.) The Ex-Chief Engineer of Moscow Oils and Fats institute was appointed to run this office.
1996: First Diflow Deodorizer was built. This unique design concept combines the advantages of large surface area, efficient stripping steam distribution, and excellent stock change capabilities for deodorization of edible oils with minimum utilities consumption.
1997: Working relationship formed with Intecnial in Brazil, licensing them to manufacture and market Crown equipment in South America. Crown Drying and Nutraceuticals division created with new comprehensive pilot plant testing facility for DT, DDD, DC, and models IV & V Extractors. Crown Beijing office opened in China.
1999: RBD Technologies, Inc. / Crown Iron Works agree to market smaller edible oils processing plants such as the "SimpliPure RBD Refining Systems" with capacities from 1 TPD to 50 TPD. Crown purchased a new edible oils refining pilot plant for on-site testing facility. The plant has a capacity of 20 liters (5 gallons) of edible oil per 8 hours. The new plant will help to further develop our edible oils technology.
2000: Entering the New Millennium, The Crown Organization continued to expand its presence in the world market with regional offices in Russia, China, Brazil, Honduras, Mexico, and soon Argentina. This, along with other representatives around the world ensures our continued growth in the Oilseed and Edible Oils Industry.
2001: Joint Venture called Crown Friendship Engineering Company is formed by joining forces with a Chinese based company in our industry. Crown buys remaining interest in Europa Crown Limited, making it a wholly owned subsidiary.
2003: Crown builds a larger Pilot Plant Laboratory Facility at US headquarters.
2007: Crown Iron Works is acquired by CPM of Waterloo, IA.

2009: Crown Iron works opens CROWN IRON TECNOLOGIAS LTDA (CIT) in Sao Paulo, Brazil. CIT will handle inquiries from Brazil and offer sales and service support for customers in this area.