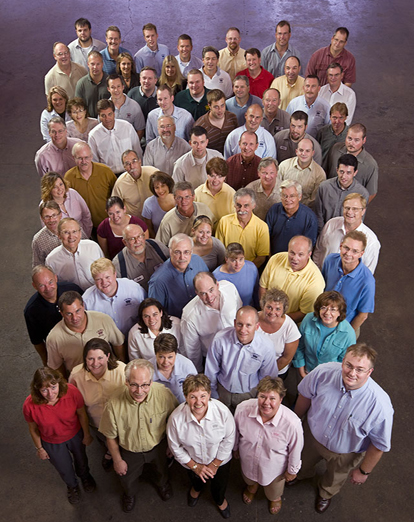 Manufacturing performance in the 21st century requires flexibility, market responsiveness, technical expertise, and unsurpassed quality of product.
Across the centuries, Crown's track record of success proves they meet your specifications and work to assure your profitability; indeed, Crown Iron Works Company has been protecting the interests of its customers since 1878. Beginning as a heavy metals fabrication company, and later as a process engineering company with its own proprietary line of equipment, Crown has worked to provide solutions guaranteed to meet customer expectations. It is a corporate attitude that is even stronger today.
Today, your system specifications and requirements demand a company that knows how to rise to the challenge and deliver.
Today's challenge from the agricultural industry is for high capacity oilseed processing equipment with low operating costs. Crown has delivered by becoming a world-leading designer and manufacturer of oilseed processing equipment.
At Crown, your profitability is the driving force.
Crown has the pulse of the industry to know what revenue streams are important. Using this knowledge, we have worked to develop important advances in processing technology to improve your bottom line. Crown's preparation, dehulling, extraction, desolventizing, deodorization, biodiesel, and many other technologies are all designed to give you the maximum return on your investment. Keep an eye on our Research and Development laboratory to keep up with what is new in oilseed processing.
Operations throughout the world.
We can help you grow your business and profitability - No other company protects your people, performance and profits like Crown Iron Works, the world's leader in oilseed extraction.