Soy Protein Concentrate (SPC) is a concentrated form of soy protein where the majority of oil and water-soluble carbohydrates have been extracted from the dehulled bean. SPC has improved flavor characteristics compared to soy flour, and is used for a wide variety of applications in the food industry, especially with meat processing. SPC is also used as a source for high quality protein in milk, fish and meat analogs, and animal feeds.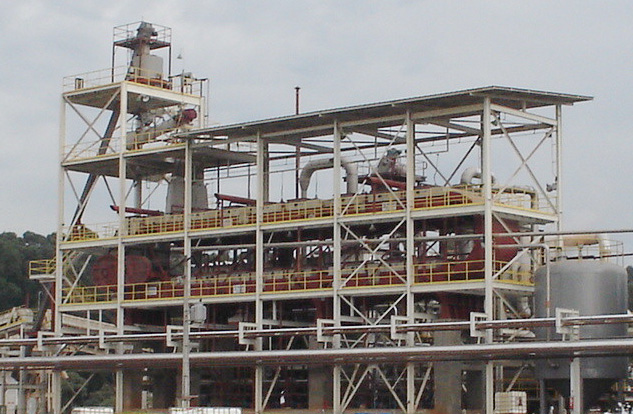 The large majority of the world's SPC is produced in an aqueous alcohol extraction process developed by Hayes General Technology. When the soy is wetted with alcohol and water, the material drains very slowly and requires Crown's Shallow Bed Extractor, along with other innovations designed by Hayes, for successful operation. Crown works closely with Hayes to incorporate these modifications resulting in a Percolation Extractor and Desolventizer specially designed for SPC.
When desired, Hayes General Technology and Crown can work together to provide a complete traditional SPC plant based upon the Hayes aqueous alcohol process. When working in South America and China, Crown may provide plants on an installed basis.